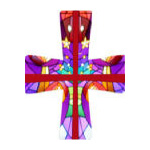 Our theme this month:
"New Beginnings!"
The Ennis Gospel Choir will add to our Mass celebration with their special blend of lively gospel music.   As always, we extend a very warm welcome to all  – bring a friend or two!
Venue:    St. Joseph's Church.
Date:   Sunday 30th August.
Time:    6.30pm.
Celebrant:  Fr. Jerry Carey.