Teen Co Op Disco, Junior Cert Results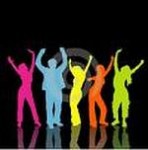 As the Junior Cert results are expected on Wednesday next, 9th, Teen Co Op are organising a Disco for those who receive results that day, in the Queens Night Club.
7.30pm – 10.30pm. Strictly over 15′s. This is an Alcohol free Disco. Cost: €12
It would be very helpful if parents would drop those attending the Disco at the Queens from 7pm onwards and collect them again at 10.30pm.