Bishop's Lenten Letter 2010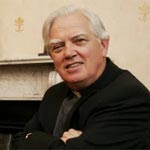 Bishop Willie Walsh has issued a pastoral letter for 2010.
The letter is titled "A Reflection For Our Time" and is based on Psalm 50.
A copy of the letter can be downloaded here:
A Reflection For Our Time – Lenten Pastoral Letter 2010
Lent is the most challenging time in the Church Year. during Lent we are called on to muster up courage and face our own sins. I will not even suggest areas you might look at in this regard because you know your sin just as I know mine. This Lent, let us judge no one but ourselves when it comes to sin. In this way we are making a very authentic Lenten journey.