We are listening …..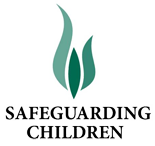 Ennis Pastoral Council would like to invite you to an open parish forum at The Temple Gate Hotel on Tuesday, June 15th at 7.30pm.
This forum will provide an opportunity to give further expression to your thoughts concerning child abuse and the Catholic Church, and will inform our response as a parish. It will be a safe place, characterised by respect and appreciation for all views. We have invited Maranna Quinlivan to facilitate this gathering for us, and we look forward very much to welcoming you and to hearing your views.  
Last year, following the publication of the Ryan and Murphy Reports, books of expression were opened in the Cathedral. The question was posed as to how we might, as a parish respond?
           Firstly, thank you to those who have responded to this invitation, providing your thoughts and insights. The main sentiments expressed by parishioners were as follows:
 Asking God for healing for those sinned against
 Asking God for forgiveness for those who sinned and abused
Prayers asking for peace and healing for victims
Asking that "past hurts be let go of"
Regrets that much was based on power, property and prosperity
 Regret that the rightful place of women was not and is not acknowledged in the church
No meaningful participation of women
Regret that "no-one shouted stop"
Acknowledging the healing power of truth
Asking "that we move on" and rebuild out of change
 That enforced celibacy for priests/nuns be changed
Acknowledging the healing effect of truth coming out
 Asking that all secrets be unveiled and no priest be made to carry the guilt of abusers sins
Acknowledging that "the human heart has a wonderful capacity for recovery"
Talking about the negativity of a suppressive church
Praising the good work of priests and nuns worldwide
If you require any further information, the members of the Pastoral Council are listed below, please feel free to contact them, or email info@ennisparish.com . Now more than ever, we need faith to sustain us. We will seek understanding and collective actions so that guided by the Holy Spirit, we can respond appropriately as a parish. We warmly invite you to attend on the 15th of June, your thoughts matter to us. 
Ennis Pastoral Council Members:
Sarah Malone, Chairperson; Mary Hanley, Secretary; John Tunney; Maurice Griffin; Fr. Joe Condren O.F.M. ; Maureen Hand; Dan O'Connell; Tikki Daly; Fionnuala Moran; Fr. Tom Hogan; Fr. Fergal O'Neill; Sr. Anne Boland; Sr. De Montfort; Canon Pat Taaffe; Miriam O'Brien; Fr. Martin Blake; Fr. Tom O'Gorman; Emer Healy; Sean McDermott; Tina Queally; Nick Scullion; Andy Tierney; Fr. John McGovern;