Reflection on Sunday Readings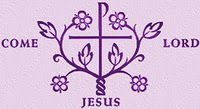 A Reflection on the Sunday readings will take place during Advent. Cathedral House at 8pm on 15th December. 
Jesus started his ministry by choosing a small group of 12. They learned by what Jesus did as well by what he said. They learned the Gospel way of living in the company of Jesus. In His company, they came to know Him & God who sent Him. It is hardly surprising that God desires a relationship with those who are made in his image. Personal relationship depends on communication. Shared reflection on the Gospel helps us to come to know God who loves us and wants to be in communion with us. God is reaching out to each one of us & inviting us to reflect on God's Word & to learn as the first disciples did.