RCIA (Baptism, Confirmation & First Communion for Adults)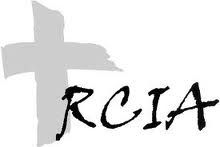 The 'Rite of Christian Initiation of Adults' is the process by which the Catholic Church welcomes new adult members into the Christian Community.
Our parish and Abbey Cluster of Parishes (Doora/Barefield; Quin and Clarecastle), with the help of a team of parishioners, offers a Faith Education Programme and Process for adults who wish to be baptised or welcomed fully into the Catholic Church.
If you wish to explore and inquire about the possibility of becoming a member of the Catholic Church, then we invite you to please contact the Parish Office on 065 6824043 or drop in and leave your name. Perhaps you know someone who may be interested. If so, please invite them to call or visit us in the Parish Office. We will be delighted to welcome and meet with all of you. Program begins in September.