Memorial Peace Park Concert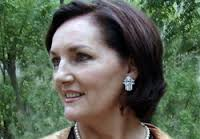 Memorial Peace Park Concert
Well known songs from the period of the Great War (1914-18) will be performed by sopranos Edel O'Brien and Helen Houlihan in a concert in St Columba's Church, 8pm on Friday 21st November. Tickets €10.
The event is in aid of the proposed Memorial for a Peace Park in Ennis to be erected in 2015.
Also included is Drama written especially for the occasion by local playwright Laura Mulcahy, which includes puppetry and a reading of Francis Ledwedge's poetry by Holly Mullarkey- O'Halloran who was inspired by the poet when producing her current ceramic heads exhibition in the Cathedral and also St Columba's Church, Bindon Street.