CATECHESIS FOR ADULT AND YOUTH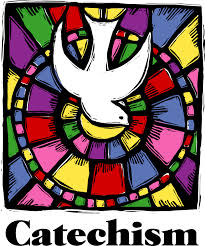 Searching to understand the meaning of your life? Difficulties in understanding the bible? Worried about how you will hand on faith to your children? The church comes with an answer, comes with a hope.  A series of free talks (catechesis) for adults and youth to help us to deepen our Faith is starting on Sunday night February the 8th at 8.00 pm and continuing on Sundays and Wednesdays for 7 weeks.  Venue : Maria Assumpta Hall, Station Road, Ennis .
It is to be given by a priest , a couple and a seminarian from the Neocatechumenal way. Everyone is free to come to any or all the nights. Come and feel free to bring others near or far from the church.