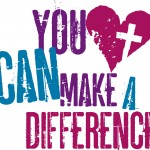 Humanitarian Volunteers are looking for volunteers to travel to Kenya on 17 June 2018.
The volunteers will work on a humanitarian project for two weeks. No experience required and no age restrictions. Supervision provided.
Volunteers will also visit the resting place of the Venerable Edel Quinn.  
No large fundraising. Volunteers will pay their own costs.
If you can assist teaching English, or assist with sports, games, arts, crafts or more, then you can make a real impact on the lives of the poorest and those without hope.
 Contact Denis
Humanitarian Volunteers
 086 8520271.