Charismatic Prayer Group: Meetings every Tuesday at 8.30 p.m. in St. Anthony's Hall, Francis Street.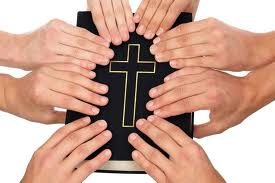 Christian Life Sodality: Meetings of the Sodality in C.B.S. Monastery Chapel, monthly. Contact: Sr. Benedict Kenny 6842399.
Lectio Divina: Praying Sunday Readings each Tuesday.Contact: Br. Dick Burke @ 6822105.
Mothers' Prayer Group:
Cloughleigh: 7.00pm Tuesday. Contact Mary Foley@ 6822853
St. Joseph's: 7.15pm Monday. Contact Phil Chung @ 6848937
2.00pm Wednesdays. Contact Mary O' Callaghan @ 6822930
Padre Pio Mass: St. Joseph's Church – 7.30 p.m. on the 3rd Wednesday of each month.
Taize Prayer Group: 1st Thursday of each month in Church of Our Lady, Roslevan @ 7.45 . Contact: Fr. Jerry Carey @ 086 2508444