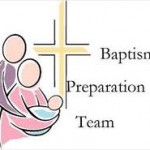 Baptism is the first sacrament of initiation into the Christian community, the family of Jesus. It is always celebrated in the context of community. Baptism benefits not only the person receiving it but it also builds the life of the community. Baptism is initiation into the life of Christ. This means that we are immersed with Christ into the Baptismal waters. When we rise with him out of the waters of Baptism we are called to live a new life, to serve as He served, to love as He loved, to forgive as He forgave.
Baptism begins the process of radical change in one's life. This truth is echoed in St. Paul's letter to the Ephesians, "out of His infinite glory may He give you the power through His Spirit for your hidden self to grow strong."
Baptisms take place each Sunday at 2pm.  Notification to the Parish Office at least 3 weeks in advance of Sacrament.  Baptisms can also be arranged for other times.
You can download our Baptismal booking form here
or call Parish Office:  065 6824043 for Booking.