Personal Testimony of faith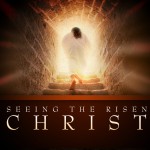 We have invited people to share their insights into 'God Faith and Me' giving a Personal testimony of their Faith and how it makes a difference in their lives.
Testimony 1
What is faith? One of the ways I have become aware of my faith is by experience of so many people reacting in so many ways to the "written word".
This 'Word' has the power to stir up many emotions in our own journey of interpretation and acceptance. As laity, the people of Christ are introduced by the Church to moments of silent reflection which open not just our hearts but our minds and our thoughts, so that the power of the Holy Spirit can surround us and envelop our lives with the warmth of Christ's love. Such signs as the Cross and the Eucharist remind us of the humanity of the saviour with whom we pray in the words of the Our Father. This is very comforting and hopeful to me. However, to me faith and spirituality must 'happen' in a spirit of sincerity, care, love and humanity, otherwise I believe we lose touch with the God who became man to redeem us. It is in the little things that I become more aware of the love of God towards me, in particular my health and my many gifts and when I see people who care for others. This is faith in action and to my mind we would do well to remember the words of St. James who tells us "Some people have faith; others have good deeds." But I say, "How can you show me your faith if you don't have good deeds? I will show you my faith by my good deeds.
Testimony 2
Our relationship with God is dependent on faith.
All God does for us is accessed through faith. Having faith in God ensures peace of mind that by praying to God, my prayers may be answered. Faith is a peace of mind, a confidence towards God; keeping his commandments, living life as Jesus did so that my faults and sins may be forgiven. My faith is a pathway for this life. There is a great peace of mind knowing that when I do the right thing that this gives confidence in myself as a person, God grows within me but there is also a guilt when I leave the path that is laid down for me. My faith ensures a trust in God, a proof or an inner-knowing that the thing you are hoping for is certainly attainable.     Liam Clohessey.
Testimony 3
Faith, according to the Catechism of the Catholic Church, is a personal adherence of humanity to God, and it is a free acceptance of the whole truth that He has revealed. In leading ordinary, every-day lives we may not always live up to this ideal. Our faith is very personal to each of us and maybe it is not so easy to explain that to others. Our beliefs are similar to those of the people around us as we were born into faith as an inheritance through family life. Our faith journey was started for us with the sacrament of baptism and continued through the formative years by the influence of parents, teachers and everything connected to being part of the wider Church.
Perhaps this Year of faith will awaken the faithful with an opportunity to be renewed and refreshed in their faith. There are many aspects of it which must be rediscovered, perhaps through study of the Catechism and from reading the Word of God in Scripture. Of course we know that faith without good works is dead.
Faith and charity require each other, because they bear fruit and one can only marvel at the many who, because of their faith and love for God, dedicate their time to those who love and how I communicate it to others.
Our faith like a beautiful flower is something to be cared for, so that in this coming year hearts and minds may be opened up to see below the surface and appreciate the Word of God in a way that will change our lives.
John Cahir
Testimony 4
Faith is both the substance of things hoped for and the evidence that things exist that are not yet perceived with the senses. Faith, to me, is believing in something without ever seeing, to have a sense of security or to believe that life has a meaning. I believe you make your own faith. Faith is not what people hear or see but what they truly believe. It's about being positive and believing in one self to achieve greatness. Faith is about believing in a higher power and staying true to that belief.
 Aaron Burke,
Business and Accounting Student in Galway
Testimony 5
Faith at its core is a communal practice wherein we experience the cross of Christ in our relationship with the Father in Heaven and with our brothers and sisters in Christ. Faith speaks to us not in any superficial form but at the most important points in our life. To that extent, faith is like a journey, which always reveals new horizons, new dreams and new hopes.      
If faith becomes still, it is not faith and so, for me faith will always be dynamic, alive in the Spirit which blows where it will and revealing to us not only the mystery of the God who loves us, but also enabling a light to shine on our own humanity. This light, the light of faith, brings life and hope to a world which can often be a dark place and in that light we see the true meaning of faith,  a thing which will sustain us and something that can never be extinguished.
Heather Black, Student, St. Flannan's College.
Testimony 6
Faith is complete trust or confidence in the things that are not seen. It is a gift of God. 
My name is Abiodun Ohiku. You can call me Abi for short.
This writing is a focus on my life's faith journey so far. Looking back now, I have attended different churches at various times in my life as a compulsion, necessity or when the need arose. It would be proper for me to begin as far back as my memory can recall. So in my earliest years, as I came to school age, I remember attending the Muslim primary school, but my parents were not Muslim .This came to be because it was the only primary school in the vicinity, From there I was located to a Christian missionary school named the Seventh Day Adventist school in Benin city, Nigeria.
In my teenage years I can recall attending the St. Joseph Chosen church of God, with my father and mother, brothers and sisters.  It was usually very vigorous and compulsory for all of us and I believe this was my first contact with the Pentecostal faith.  There was a lot of singing and dancing during church service and high voltage bible sermons preached to strengthen the faith of followers.  As a teenager I equally remember attending the catholic church with my grandmother and cousins, the catholic church in Ubiaja, Nigeria. I recall lessons with the catechist. This was a long time ago.
When I arrived here in Ireland in 2003 I was introduced to the Pentecostal church again…. The Ennis Evangelical church.
What I liked most about this church were the vibrant and melodious hymns of praise. My children were attending the catholic school and wanted to receive the sacraments. So we had them baptised and my wife and I started going to Mass with them. Presently I am learning what it means to be a catholic Christian and by God's grace I shall become a strong and faithful catholic. I love my lessons about the Eucharist and I am learning to understand why I come to Mass. I am looking forward to being baptised at Easter. 
In the totality of my mind and soul I believe in God and as a human being I love to commune with my Creator. Hopefully I shall be able to achieve this better from now on, God willing 
Testimony 7
My faith encourages me to make a difference. I have one life and one chance to make it count for something.  I'm free to choose what that something is and that something I have chosen is my faith. My faith also encourages me to do whatever I can, wherever I am, whenever I can, for as long as I can with whatever I have, to try and make a difference to others.
Let your faith in the Lord be like your ATM password.
Keep it in memory even when your account is empty.
Liz McMahon 
Testimony 8
 I grew up in Northern Rhodesia, now Zambia.
It was a happy childhood where my faith was nurtured by the faith of my parents, as well as the presence of dedicated Irish missionaries all around me. Faith and beliefs became highly significant for me, the more so since Catholics were in the minority in that young country. I think it has to be "my" faith if it has to have real significance on how I live my life.
Faith for me is not an adherence to something but very much a response, commitment to Someone. The beauty and wonder is, it is supported, strengthened and sustained by a family of believers – the Church.
Faith is that priceless God-given gift which I unwrap and continue to nurture throughout my life in all its ups and downs.
A gift gratefully received!
That faith changed my path in life and brought me to the Poor Clares in Ennis – a life solely lived in faith…and a life that signposts quite radically that the 'door of faith is always open for us, ushering us into the life of communion with God.'
Sr. Gabrielle
Testimony 9
My faith is very important to me, even if at times it can lie unnoticed. My faith gives me hope in my struggles, a refuge from the storms.
One of the best facets of my faith is that I get to share it with others in various ways from my involvement in the Church in various liturgies and in classes in school and at hope. I think faith is personal to everyone but it is not an individual entity. It is best lived out in the community with the help and support of others. Sometimes my faith is difficult to express as it can be seen as being not 'en vogue'  with modern thinking, but to me my faith is an important part of life.  It is, I suppose, like a heartbeat. I don't always feel it, or think about it but I know it's always there, bringing life and meaning to my journey through the world.
I would not give it up and if I could offer any word of encouragement to others, it would be the words of Jesus, who told Philip and Nathaniel to "Come and See".
We have a wonderful treasure in our faith and I am glad to be able to share it with you.
Ben Sweeney
Testimony 10
Faith – A Personal Experience
I don't have to look too far to see a reflection of my faith. When I look at the faith my toddler places in me when he starts to climb or venture into new places, I see his eyes or his hand reach out to me to seek assurance. It is life's experiences which has strengthened my faith.
Dealing with bereavement when younger, my faith increased with the absolute assurance that the person who was called, now is looking out for me in my path through life. Later life experiences have reaffirmed this belief and also reinforced my faith.
I believe that whatever choices I take, I'm assisted with them. This makes the path through life easier. This is my faith.
 John Casey
Testimony 11
 "Faith is caught, not taught"
I believe my faith is like a family heirloom handed down to me by my parents and family we were immersed in belief in God as an integral part of life. In past times it was a tradition of "blind faith" from a generation that only knew an unquestionable Church and "strict" God.
Life experience has shown me a loving, merciful God that I see as my "Forever friend". God permeates my daily life. I depend on my God and he is always there for me. I am privileged to have faith filled friends with whom I can comfortably share my beliefs. I have had the opportunity as a parent to "hand on the faith" but it is now up to these young adults to find "their" God.
I pray daily that they may come to know him in their lives. I experience God in the beauty of Nature, in Art, music …his gifts given to us. I see God in babies and children, but I struggle at times to see God in all humans.
At times I even have a problem in seeing God's goodness in myself!! Life is a pilgrimage and as a people of faith we can help each other on this journey …we can't do everything but we can do something! He has a plan for each of us.
The story of God as the Weaver makes sense to me …God sees the finished side of the piece of work (OUR LIFE), we however, only see the underside of the weaving with its tangles, knots and often it makes no sense. If I can trust in God and hand
my daily difficulties over to him….and trust that He knows best then perhaps I will be able to live by the credo that "Life is fragile ….handle with prayer".
Monica O'Rourke.
Testimony 12 
Faith is like a flower.
It grows and grows.
It needs to be nourished and acknowledged. My Faith is with me in my work. It supports me in good times and in darker moments My Christian Faith prevents despair and always gives me light and hope.
I believe my Faith comes from deep within me. I am always happy when close to nature, swimming in the sea, strolling by a lake or river, or walking my dog in the woods. I love animals, all part of divine creation, a source of wonder and joy to me. Friends and family are a big part of my Faith.
Clare Cassidy
Testimony 13
When I was asked to write this, a number of things went through my head.
There are so many different views on this topic but to me, religion is an important part of my life. Nowadays some people view religion as uncool, but I know that's untrue. A lot of young people I know are still very religious, and go to mass on a regular basis, including myself. I myself have been an active member of the church for many years now and love to help out in any way I can.
For now and forever my faith will always be a strong part of my life.
Conor Meaney
Testimony 14
Faith, to me, is a kept promise from God.
If we hold steadfast to what we believe then in time with cultivation and perseverance we will be greatly blessed beyond all measure.
God's faithfulness in our lives gives us hope to keep looking forward and never turning back.  It's seeing things through His eyes and not our own. When situations seem impossible, when you feel misunderstood, when things don't make sense that's when it's most important that our focus and direction should be toward God and not away from Him.
 By Jessie
Testimony 15
In this the designated "year of Faith" it is a time for everyone to reflect on their Faith,
What is faith? To me Faith is a gift and I embrace it as such, it is an essential part of my relationship with God. It is a necessary step on the road to salvation and eternal life. What is the Definition of faith? It is a secure belief in God and a trusting acceptance of His will.
Faith is belief with a strong conviction; without faith it is impossible to please God, because anyone who comes to him must believe that he exists and that he rewards those who earnestly seek him." Faith allows us to rely on someone else when times get tough – when we can't handle the difficulties life throws at us. I'm sure that we have all felt this way at one time or another. We have relied on our own strength and abilities to do whatever needs to be done. We have a tendency towards independence rather than dependence.
Today's society, more than any other, teaches us to look after number one. But Faith calls us to be exactly the opposite. It urges us to rely on God without reservation. It is a sense of God's presence, and awareness that there is more to life than what we can see, touch, hear, and smell. It's a confidence that God is good and can be trusted. It is trusting that God will give us what we need to grow in His purpose for our lives.
Jesus reminds us that we do not have to carry our burdens alone. "Come to me, all of you who are tired from carrying heavy loads and I will give you rest". He never gives us anything that we can't handle. That's the basis of faith and trust. With the knowledge of a God who will never let me down I always have someone I can turn to in prayer, knowing that He is rock solid and can be completely relied upon – without reservation.  Faith to me is an essential part of my relationship with God.
                                             "Faith is to believe what you do not see; the reward of this faith is to see what you believe."
                                                                                                                                                                                                      Saint Augustine.
 John Bradley
Testimony 16
My relationship with God is centred upon the Mass, but my awareness of him is a constant in my life at all
times. I have lived in a number of different countries in Europe, America and Australia, but the Mass has always given me a certainty, has always been the same experience of the immediacy of God in my life, regardless of the language being used. Not always easy, these days, to make this comprehensible to people who do not share my faith, or perhaps even my belief in the existence of God, but I find it's always worth trying.
Sally Power
Testimony 17 
My journey in faith has been engraved in a variety of surprises.
The call to Missionary Priesthood and the ensuing years in an Asian Country and the learning experience it was to immerse in a culture other than my own in South Korea. Those were years of conflict under a rigid military dictatorship and the struggle for human rights and justice. All in their own ways challenging, but significant parts of my development and spiritual growth. Looking back in hindsight undoubtedly episodes of my faith life were sustained by God's guiding hand.
"As the years unfold, the path of life presents many surprises". L.S. Lewis
Fr. Michael O'Loughlin
Testimony 18