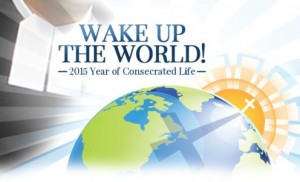 You are invited to mark the year of consecrated life by joining us in this walk  on June 7th @ 3pm, that visits and remembers the history of the Religious Orders associated with each place in the Parish.
1. St Anne's …Ursuline Sisters  (Gathering and Beginning)
2. St Joseph's Church…Mercy Sisters
3. CBS…Christian Brothers
4. The Friary…The Franciscan Friars
5. The Poor Clare Convent
6. Bow Lane /Temple Gate…Mercy Sisters
7. Lysaght's Lane…The  Franciscan Friars
8. Chapel Lane…The First Church
9. Garraunakilla… Graveyard Market Street
10.  The Dispensary Turnpike…St. Clare's  and Brothers of Charity
11.  St. Flannan's …(from Gallows Hill)
12.  La Sainte Union Sisters (Irish Missionary Sisters)
13. Srs of St. Joseph …Kilrush Rd
14. Cachercalla …St. John of God Sisters  (This the final stop with Benediction)
Prayer for the Year of Consecrated Life
O God, throughout the ages you have called women and men to pursue lives of perfect charity through the evangelical counsels of poverty, chastity, and obedience.  During this Year of Consecrated Life, we give you thanks for these courageous witnesses of Faith and models of inspiration.  Their pursuit of holy lives teaches us to make a more perfect offering of ourselves to you.  Continue to enrich your Church by calling forth sons and daughters who, having found the pearl of great price, treasure the Kingdom of Heaven above all things.  Through our Lord Jesus Christ, your Son, who lives and reigns with you in the unity of the Holy Spirit, one God, for ever and ever.    Amen.