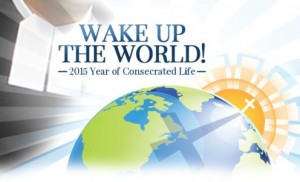 It is hard to imagine that it will be forty five years this September that, at the age of eighteen, I entered the SMA Novitiate in Wilton, Cork.  I was part of a group of twenty five young men from around Ireland who began the Spiritual Year for missionary priesthood that year. Indeed, throughout Ireland perhaps up to two hundred young men were entering the various diocesan seminaries and religious and missionary institutes that year, a very different Ireland!   Family and home environment were important in my journey to missionary priesthood.   Another influence to serve in Africa came from priests returning from Africa who acted as chaplains to the annual Scout camps I attended.   My formation followed in Maynooth and in my final year there I served as a deacon in the Archdiocese of Southwark.
We set off as young missionaries in 1978, into the unknown.   Africa was changing rapidly – the church had moved into Local Leadership and we joined dioceses that at that time had only a handful of native priests.  African society was on the move – urban life was attracting many from the rural areas.  Traditional African values were being challenged by the beginnings of a new globalised understanding of our world.
My first appointment was to Monrovia, in Liberia, and there I experienced for the first time extreme poverty and wealth existing side by side.   Sadly, in Liberia, I also witnessed the brutality of the beginnings of a civil war that was to continue for nearly thirty years causing untold suffering to innocent people.  
From Liberia, I moved to Rome to study sacred scripture and from there to Nigeria where I taught scripture in the Seminary of SS Peter and Paul, in Ibadan, in Southern Nigeria. After the years in Nigeria, I served the SMA in administration at National and International level until I was called to serve as Bishop of Killaloe in 2010.
All missionaries develop a sense of "bags never fully unpacked" as the next call to move on can come at any time. The pilgrim path we tread in the Lord's vineyard teaches us many things but perhaps above all else it teaches us that our God is a God of Surprises who calls us out of ourselves – our cultures,  our narrow worlds, to serve the Kingdom of love and justice  established by his beloved Son.
+Kieran O'Reilly, SMA