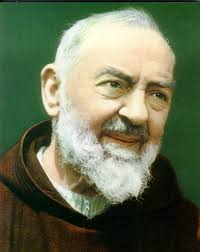 Triduum in honour of St. Pio of Pietrelcina in the Franciscan Friary, Ennis, 21st to 23rd September.
Mass each evening at 7:30pm.
Monday 21st: Fr. Tom Ryan, PP Shannon'- Individual Blessing with St. Pio's Relic
Tuesday 22nd: Fr. Ger Fitzgerald, CC Ennis'
Wednesday 23rd: Archbishop Charles Brown, Papal Nuncio to Ireland.
We invite you to come and join us in prayer.