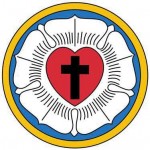 Confessions at the Cathedral
Holy Thursday & Good Friday after Solemn Ceremonies & during Prayer around Cross-Liturgy 9pm
Holy Saturday: 11am – 1pm.; 2pm – 6pm.; 7pm – 8.30pm.
Confessions at the Friary
Tuesday, Wednesday, Thursday: 11am – 12.30pm & 3pm – 5.30pm (except during ceremonies)
Good Friday: 11am—1pm
Holy Saturday: 11-1pm, 2-5.30pm
There will be no confessions after Holy Saturday until Saturday 2nd April.
Masses during Easter Week will take place at 10am only.
Confessions at St. Joseph's Church
Holy Thursday after Solemn Ceremonies.
Good Friday 10am—11am.
Confessions at Cloughleigh Church
Holy Thursday & Good Friday after Solemn Ceremonies.