Youth Activities in Ennis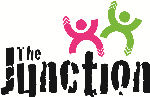 The New Youth & Community Resource Centre on Cloughleigh Road, will be open from 10 to 11am on Monday and Tuesdays for July (following 9.30 Mass in Cloughleigh) for people who would like to call in, chat, read the papers. All Welcome. Tea, Coffee and Scone also available for €1.
  Cloughleigh Youth Club: This club meets every Wednesday evening (September to May) in the Cloughleigh Community Centre. 
 Elmo's Attic: This is a drop-in-centre, which caters for young people over the age of fifteen.  It is open every Saturday (Closes for the Summer Months) from 3 p.m. to 10 p.m.  The centre is staffed by young people who are supported by a small number of adults. 
Young Bands: This project operates in conjunction with Elmo's Attic and involves supporting the formation of young bands.  Local bands receive the opportunity to perform at Elmo's on a monthly basis.
 Summer Programme:
 The Youth Service organise a range of summer projects which include the following:
  Play scheme: which caters for children aged between 9 and 11, operates over two weeks in July.
 Summer Camp: caters for children age 11 to 13 and is also held in July.Both of these programmed involve almost five hundred participants in a range of educational and entertaining activities.
Volunteer's Programme: caters for young adults age 17 and over.  The participants in this programme receive training to work with young people on the Summer Camp and Play scheme.
Further information on all programmes and activities contact Margaret Slattery, at the Clare  Youth Service, Carmody Street, Ennis   065-6824137

 Lee's Road  Sports Ground:  consisting of 4 playing pitches; I all weather pitch; 8 dressing rooms with canteen and shower facilities and office.  There are also walk areas and sand based running track. 

For booking or more information contact 065 6867175  
Ennis Scout Group:  
The 1st & 4th Clare Scout Group consist of 
2 Beaver Nights, Wednesday & Friday from 7.00pm to 8.00pm ( 6 to 8 year olds). 

3 Cubs Nights, Monday, Tuesday & Thursday from 7.00pm to 8.30pm. (8 to 11 year olds)  
 Girl Guides, Brownies, Ladybirds:  Contact: Betty Woods, 1 McNamara Park @ 6829046.
 2 Scout Nights, Monday & Tuesday  8.30pm to 10.00pm ( 11 to 15 years)In Ennis we have a great group of Leaders, however like every other voluntary organisation we are always on the look out for new Leaders who are willing to give their time and knowledge to the younger people of Ennis.  If you wish to find out more about Scouting in Ennis, please contact: Pat O'Connell @ 087 9967531  Kevin Malone @ 087 7402142