Parish Office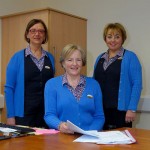 Ennis Cathedral Parish Office
O'Connell Street
Ennis
Tel: 065 682 4043
Fax: 065 684 2541
Email:
info@ennisparish.com
Office Opening Hours: 9.00am to 5.00pm Monday to Friday.
Services available from the Parish Office :
– Assisting the public with their enquiries
– Weekly publication of the Parish Newsletter
– Issuing of all baptismal/confirmation & marriage certificates from Parish Registers
– Booking of Baptisms & Marriages
– Booking of Anniversary Masses / Intention Masses
– Arranging of Funerals
– Genealogy
To obtain Baptism, Confirmation and Marriage Certificates, please contact the Parish Office. Information needed: the person's name & address and the purpose for which the certificate is required. Enclose a fee of €5 plus S.A.E. for baptismal cert. Please give names of parents (including mother's maiden name) and date of birth and baptism. For marriage certificates: please indicate names of both parties & date of marriage
Sr. Betty Curtin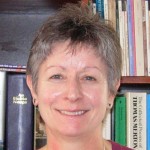 6A Watery Rd,
Ennis
Tel: 065 686 8542
Mobile: 086 371 5018

Betty is a member of the Sisters of St. Joseph. A native of Banteer in North Cork. Sister Betty has worked all of her Religious life outside of Ireland, both in Australia and Peru.
Areas Covered: Station Road, Station Court, Station View, Ardnagreine, Connolly Villas, Ardlea Road, Ardlea Close,
Cathedral Court, St. Michael's Villas, St. Michael's Villas, St. Flannan's Tce, Castlewood Park,Hazelwood, College Park, College Park, Tobartaoscain, Creggaun, Carraig Dubh, Dún An Rí, Honeywell, Ard Aoibhinn, Clare Road, Abbey Court, Westfields, Hawthowns, Bramble Lane, College View, St. Flannan's Drive, College Green, Iniscarraig, Springfield, Riverside