Parish Office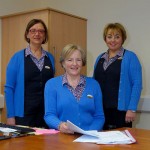 Ennis Cathedral Parish Office
O'Connell Street
Ennis
Tel: 065 682 4043
Fax: 065 684 2541
Email:
info@ennisparish.com
Office Opening Hours: 9.30am to 1.00pm, and 2.00pm to 5.00pm Monday to Friday.
Services available from the Parish Office :
– Assisting the public with their enquiries
– Weekly publication of the Parish Newsletter
– Issuing of all baptismal/confirmation & marriage certificates from Parish Registers
– Booking of Baptisms & Marriages
– Booking of Anniversary Masses / Intention Masses
– Arranging of Funerals
– Genealogy
To obtain Baptism, Confirmation and Marriage Certificates, please contact the Parish Office. Information needed: the person's name & address and the purpose for which the certificate is required. Enclose a fee of €5 plus S.A.E. for baptismal cert. Please give names of parents (including mother's maiden name) and date of birth and baptism. For marriage certificates: please indicate names of both parties & date of marriage
Sr. Ann Boland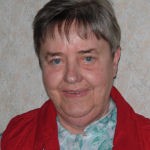 7 Woodlands,
Kilrush Rd,
Ennis
Tel: 065 684 4742
Fax: 065 684 1999

Born in the parish of Mullagh in West Clare; educated in Cloonadrum National School and St. Joseph's Juniorate in Newmarket, Co. Cork. In 1950, went to Australia to join the Sisters of St. Joseph.Having completed notitiate and professional training, was professed on the 6th January, 1954 and was missioned to West Australia. For the next forty-four years, was involved in various forms of ministry. Returned to Ireland in 1999 and now based in Ennis.
Ministry: Bereavement; Baptismal; Visitation;Sacramental Confirmation programme for Ennis National School & Gaelscoil Students; Refugee Support Group-Solas; Right of Catholic Initiation of Adults (RCIA).
Sr. Betty Curtin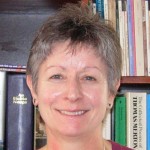 6A Watery Rd,
Ennis
Tel: 065 686 8542
Mobile: 086 371 5018

Betty is a member of the Sisters of St. Joseph. A native of Banteer in North Cork. Sister Betty has worked all of her Religious life outside of Ireland, both in Australia and Peru.
Fr Tom Ryan, P.P.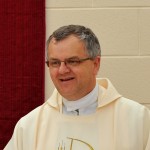 Fr. John Mc Govern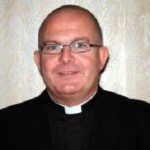 Tel: 065 682 2166

A native of Lissycasey, ordained to the Priesthood in 1996. He served in O' Callaghans Mills, Birr, Toomevara, Clarecastle. He joined the Ennis team in September 2009.
Areas Covered: Castlelawn, Corrovorin Ave, Corrovorin Crescent, Corrovorin Drive, Corrovorin Green, Corrovorin Grove, Fergus Park, Francis Street, Glenoir, Kevin Barry Ave, Kincora Park, Lifford Road, Marian Ave, Newbridge Road, Park Row, Riverdale, Rosanore, St Senans Road, Shannon Park, Steeles Tce, The Crescent, The Green, Tulla Road, Glenina, Gort Road, Glensheen, Pine Grove, Ros na Rí, Sandfield, Mountain View, Elm Park.
Fr. Ger Fitzgerald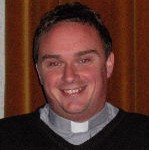 Native of Castleconnell, Co. Limerick.He began his studies for the Priesthood in 2005 in Maynooth. After two years of Philosophy, and a Bachelor of Divinity, he did a Pastoral Theology course and a course in clinical Pastoral Education and was ordained on 19th June 2011. Ennis is his first appointment.
Areas covered: Avondale,Cahercalla, Collins Park, Dalcassian Avenue, Dalcassian Park, Fergus Manor, Fergus Court, French Park, Glen Gardens, Greendale, Limerick Road, Mc Namara Park, Meadow Court, O'Connell Street, Phoenix Court, Rockmount, St Flannans Terrace, St Patricks Terrace, Turnpike
Fr. Dariusz Plasek
Fr. Dariusz Plasek, is in residence at Cathedral House and will provide Pastoral Care and celebrate Holy Mass for the Polish communities in the larger towns, in the diocese of Killaloe.
Polish Community Website: www.polskieduszpasterstwo.wordpress.com
Fr. Pat Taaffe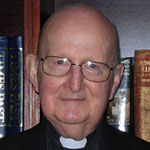 He served in Ennis for 17 years from 1973 to 1990 & was Administrator for 2 years. He is a native of Tubber and was ordained to Priesthood in 1956. His first 5 years of ministry were working in Florida. On his return in 1961, he was appointed to Doonbeg Parish where he remained until coming to Ennis in 1973.