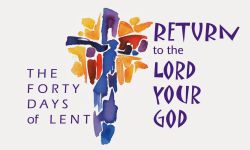 Divine Mercy Chaplet
To mark the Year of mercy, we will continue to pray the Divine Mercy chaplet as a prayer group on this Tuesday Evening at 8pm in the chapter room. All are welcome to come and pray and we hope to keep up the wonderful attendance and new friendships formed so far. There will also be a short Lectio Divina after the chaplet. All welcome.
Irish Catholic Catechism
Would you like to do something  for the Holy Year of Mercy? Why not learn more about your faith/ A study group with Eithne Gleeson to study the Irish Catholic Catechism for Adults begins on Wed. 10th February at 7pm in the Parish Centre, Station Rd.
Set in the context of prayer, it will, with God's grace, be a learning that reaches our spirit, our individuality and engaging with our everyday life and personal existence. So come as you are, all will be welcome.
Come and Listen.
Jubilee of Mercy – a series of catechesis for adult and young, will be given every Sunday and Wednesday at 7.30pm in Maria Assumpta Hall, beside Cathedral, starting; 31st January, for 7 weeks. These talks, given by a team of the Neo-catechumenal Way, would help us to listen again to the Good News of the Mercy of God for us, called the "Kerygma" by St. Paul and the early Church. "God wanted to save the word through the "Kerygma".