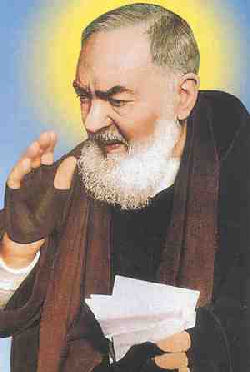 Triduum in honour of St. Pio of Pietrelcina  21st, 22nd, 23rd of September.
Ennis Franciscan Friary Mass will be held every evening at 7:30p.m.
Wed 21st: Fr. John O'Gorman, PP Menalogue
Thu 22nd: Fr. Frank McGrath, Ennis Friary
Fri 23rd: Fr. Bryan Shortall, O.F.M. Dublin. 
(individual blessing with relic of St. Pio)
We invite you to come and join us in prayer.