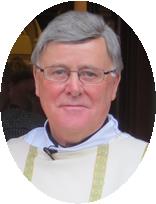 On Sunday 3rd June in the Parish Church of Mullagh, Martin Shanahan will be ordained to the Priesthood for serving in the Diocese of Killaloe by Bishop Fintan Monahan.
Martin has spent the past year on Pastoral placement in Ennis parish where we have come to know and love him. It's a great joy for both Martin and his son Eoin and his circle of family and friends. We wish him well and great fulfillment in his new, chosen life.
Ad Multos Annos
Ordination Mass: 3pm; Mullagh Church.
First Mass: Mon 7pm; Quilty Church.
 All Welcome.