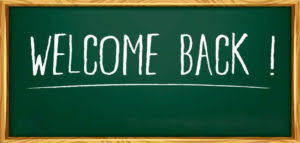 Piano Lessons with Marie     
Qualified, experienced teacher-Edenvale, Ennis.
Play for fun or study for exams.
All ages welcome –  Beginners to Seniors.
Phone:    087 6483498
Singing, guitar & piano lessons available in Ennis. For more information contact Marie Griffin 087 3145418
Sharkey school of Irish dancing is now enrolling for its new term in our new studio in Clarecastle. Classes resume on Monday 2nd of September.  For more details please contact Geraldine at 0863957543.
Croghan Greene Academy of Irish Dancing, Wednesday September 11th, Cois na hAbhna 4.30PM
Sewing- and Dressmaking classes will start Tuesday 10th September, 7-9pm,in Gaelscoil Mhichil Ciosog, Ennis for 6 weeks . Places limited. For more information please contact Susanna 0851243416.
EVELYN MAC MAHON SCHOOL OF SPEECH AND DRAMA
Classes resuming. Enrolment in St. Columbas Church Hall,Bindon St. Wed. 11th Sept. 4:30p.m. Classes available for primary and secondary pupils.
For further info:
Tel:Evelyn Mac Mahon
A.L.C.M.T.D.  L.L.C.M.T.D. F.L.C.M.
085 1884158
An Clár as Gaeilge Fógra:  Irish Classes. Irish classes will be resuming in Cois na hAbhna on 16 September.  Registration at 6.30pm.    Lessons run for 10 weeks and costs €60. Lessons run from 7-8pm and are ideal for beginners and improvers. For further information contact: [email protected] or 065-6864474
O'CONNELL SCHOOL OF IRISH DANCING
Irish dancing classes take place every Saturday morning in the Holy Family Hall. 10.30am. Contact Anne O'Connell TCRG for further details.  0866030339.